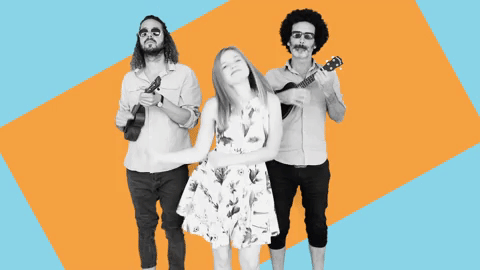 So summer is officially over and we now have 6 months of grey, wind, rain and dark mornings... but never fear - singsongalong is here to brighten up your grim Sunday evening with a couple of songs to enjoy with your classes next week.
As recycling week is starting on Monday we'd like to share our RECYCLING song with you to help remind us all why recycling is so important for all of us. It's just simple lyric only video but I find that it helps the children focus on the message of the words themselves. Having seen the impact of rising plastic waste in the oceans it seems that the importance of understanding our responsibilities for our waste is more important than ever, and it is up to the next generation to clean up after us, so let's get started now!
We've also decided to share our RAINFOREST song, which also discusses the vital importance of protecting the green belt around the centre of our planet that is not only home to the vast majority of different species of plant and animal life on earth, but also provides most of the oxygen to keep us alive and breathing. It's one of my favourite songs as it actively encourages the singers and audience to 'stop and think' about what we are actually doing when we destroy the jungle for palm oil or logging companies. Make sure to use the lyrics as starters for class debate about deforestation, climate change, endangered species and responsible, sustainable & ethical purchasing decisions.
Or just enjoy singing the songs!!
Anyway, I'd better finish off some lesson plans for tomorrow so night night from me and the rest of the team, and happy singing!!